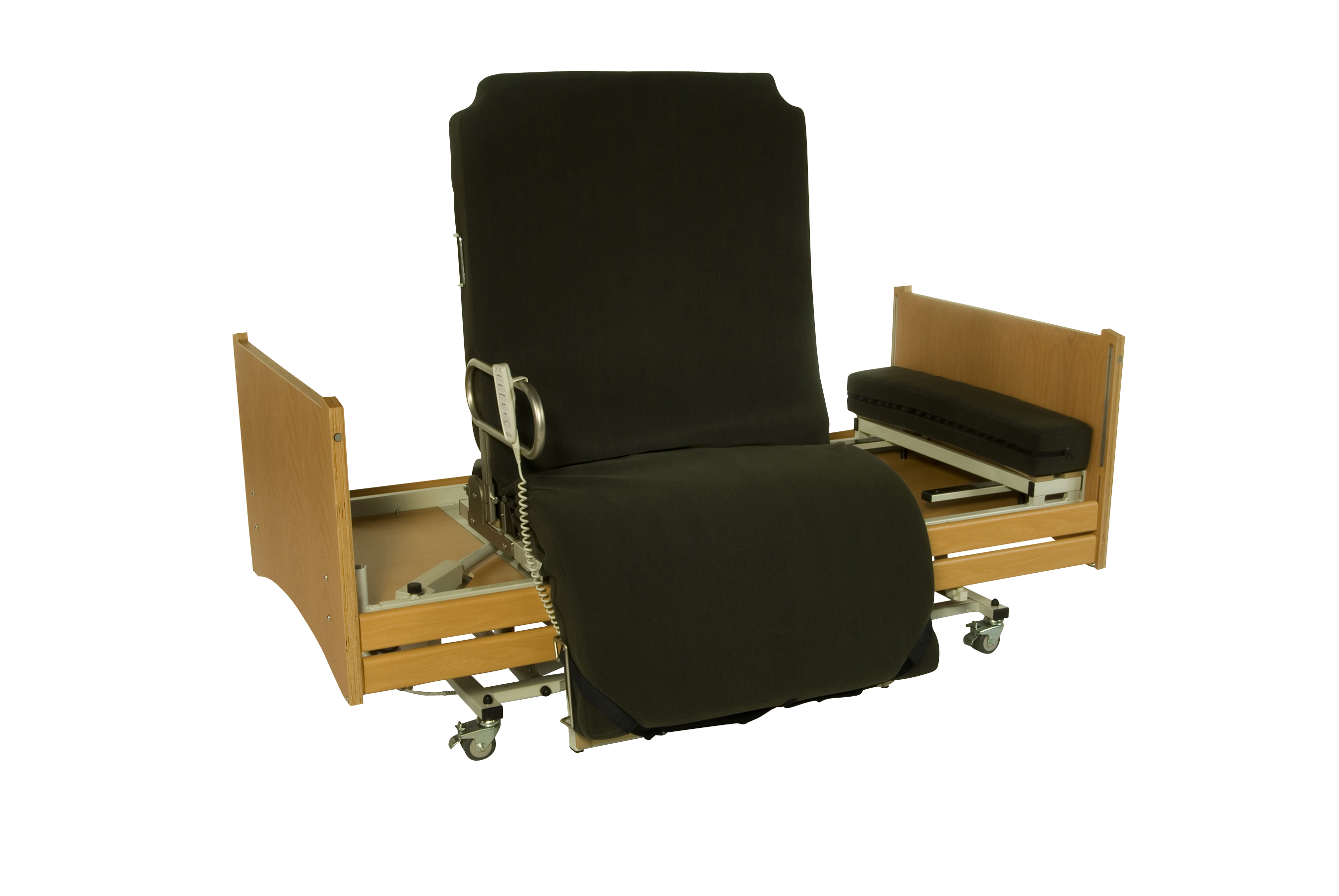 Verso
The turning bed
---
The Verso is an innovative turning bed that is suitable for those requiring assistance getting in and out of bed.
The Verso bed is a height adjustable, profiling turning chair bed designed to help people who are weight-bearing, but unable to get in or out of bed easily.
It can be set up to allow transfer on either the left or the right, and profiles like an ordinary profiling bed.
---
Model No: 11010
---
Manufactured by:
| | |
| --- | --- |
| Internal Dimensions | 200x90cm |
| External Dimensions | 213x103cm |
| Height Adjustment range | 37-80cm |
| Maximum person weight | 135kg |
| Safe Capacity | 170kg |
| Bed weight | 98kg |
| Siderail height | 37cm |
| Hoist Clearance | 15cm |
Product Sheet
Product Sheet
| | |
| --- | --- |
| Finish | Beech or Havana as Standard – other colours available |
| Lying Surface | Wooden Slat/Ripolux,Metal/Ripoplan |
| Siderails | Split/Integral |
| Size | Width 85-120 Length 180-240 |
| Braking | Single brake castors or central braking |
Primary fuse in the power plug
Secondary fuse/polyswitch
Secondary fuse/polyswitch
Disabling function
Hand control with single fault safety
Special spiral mains cable
Anti-kink cable management bracket
Water-resistant to IPX4
Distortion-free, highly stable side rails
| | |
| --- | --- |
| Mattresses | Bumpers |
| Lifting poles | Lights |
| Infusion holder | Universal clamp |